October 7, 2017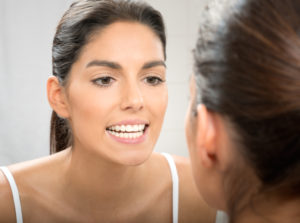 2017 may be the year of teeth whitening. Google "DIY teeth whitening," check out YouTube videos, or just take a walk down the oral hygiene aisle at your local pharmacy. The wide range of teeth whitening options available is astounding. From whitening toothpaste to gel and light acceleration kits for home use, there's something for everyone. However, the bulk of the store bought and DIY teeth whitening products are minimally effective, but one of the most popular new methods – charcoal whitening – may actually work.
(more…)
Comments Off

on I Should Use Black Charcoal for White Teeth? YEP!
August 4, 2015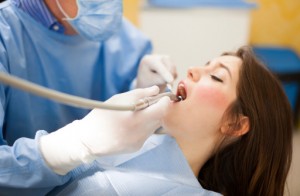 The big day is finally here. You've been looking forward to this day and dreading it in equal measure. Well, maybe you've dreaded it more. Your pulse races, your head spins, "I can't do this," you think. You change your mind, you can do it. Just breathe in and out; in and out. Finally, you muster up the courage to leave your house. You're halfway down the street when you realize you've forgotten your wallet. You turn your car around, and head back home. Checking your watch, you decide you'll never make it in time. With that, you call Dr. David G. Banda's office and let us know you can't make it. Sinking into a chair, you feel an overwhelming sense of relief because you don't have to see the dentist. Then, the sharp pain in your tooth reminds you why you made the appointment in the first place, and you ask to reschedule.
If this sounds like you, you may be one of the nearly 40 million people in the US who suffer from dental anxiety or phobia. At Cranbrook Dental Care, we know how you feel, and strive to put every patient at ease. Our office provides a calming atmosphere, and our attentive staff are always willing to accommodate your concerns. If you still fear coming to see us, we can offer you sedation dentistry. This option allows you to relax while receiving the dental care that you need. Call our Bloomfield Hills, MI practice to schedule an appointment today.
(more…)
July 3, 2013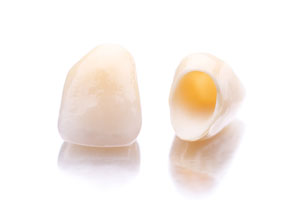 Restorative dentistry is a branch of care that lets dentists repair decayed or damaged teeth so that patients can return to optimal oral health. Every patient, at some point, will need restorative help, even those who brush, floss, and see their dentist twice a year for checkups.
Today's most effective, and most common, restorative dentistry services include:
Not every restorative service is right for every patient, though. Restorative dentistry is highly personal. That means that when you come to Cranbrook Dental Care for restorative help, Dr. Banda will strive to offer you the most customized care he possibly can.
Every restorative procedure begins with a consultation appointment. During your consultation, your doctor will assess your needs and then recommend a service or multiple services based on the results of that exam. Your consultation will also be a time when you can ask questions about the plan we put forward. Knowing what to expect from restorative dental care is one step in easing anxiety about your procedure.
Do you need care with restorative dentistry? Call Cranbrook Dental Care to schedule an appointment with Dr. Banda. Our office is located in Bloomfield Hills and serves Troy, Birmingham, Franklin, and the entire metropolitan Detroit area. We look forward to helping you.