General Dentist Dr. Banda Protects Our Patients' Smiles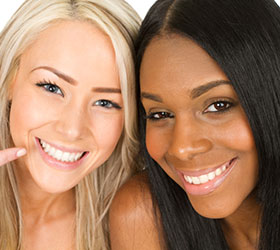 To preserve a spectacular smile, general dentist Dr. Banda recommends regular exams and thorough preventive care. Your first visit will involve a tooth-by-tooth exam, digital X-rays, an oral cancer screening, a periodontal analysis, and a bite assessment. One of our hygienists will perform a gentle, thorough cleaning and make recommendations to maximize your oral homecare. Once Dr. Banda gathers a complete picture of your oral health, he can determine the best plan for reviving and maintaining it.
We prefer to find problems in the earliest stages so that our patients have the benefit of conservative treatment. For example, to prevent cavities,Dr. Banda may suggest fluoride treatment for patients with high decay levels. Patients with severe headaches may benefit from a TMJ assessment and therapy.
For more information, please see our patient resource printables.
Our general dental services include:
Call our Bloomfield Hills dental office to schedule your checkup today with general dentist Dr. Banda. We serve patients throughout this area, including Troy, Birmingham, Clarkston, Royal Oak, and the entire metropolitan Detroit area. For more information on how you can achieve optimal oral health, visit our patient library.