Meet Our Bloomfield Hills Team
Cyndy - Office Manager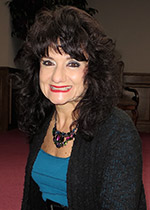 As our business manager, Cyndy brings over 30 years of experience to our practice and has been with Cranbrook Dental Care since 1996. Cyndy loves her job and is proud to be a part of a dental team who treats patients from all over the world. The tears of joy and hugs of appreciation by happy patients bring her great satisfaction.
Cyndy has a BBA degree from Walsh College, as well as an associate's degree in management, marketing, and general business. She has a daughter, who attended Western Michigan University, and she now owns her own successful fitness business. She loves travelling and boating with her daughter and husband. She has two cats and a little dog.
A Wall Street Journal Award winner, Cyndy is a member of the American Association of Dental Office Managers and Delta Mu Delta, an honor society in business administration.
Loni - Registered Dental Hygienist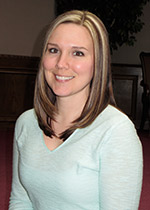 Loni is a compassionate person who enjoys caring for others. She graduated from Oakland Community College in 2013 with a degree in Dental Hygiene. She is also licensed in local anesthetic and nitrous oxide administration. Loni is a member of the American Dental Hygienists' Association and stays current with new developments through continuing education courses. In her spare time, she loves spending time with family, friends, and husband and growing family!
Laurie - Registered Dental Hygienist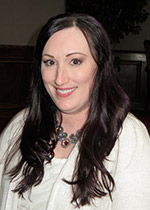 Laurie is happy to have the pleasure of working with Dr Banda's team since 2013. She's been a Registered Dental Hygienist for 12 years, graduating from Oakland Community College in 2003. She lives and grew up in Royal Oak, and enjoys working in the Oakland County area. As a child she had a wonderful dentist who sparked her interest in Dentistry by making everything a fun, positive learning experience, which is always what she strives to bring to my patients. When she is not working, she enjoys spending time with her husband of 8 years, their 2 labs, 5 year old niece, and just being her family.
Melodie - Front Desk Team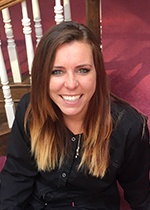 Melodie recently joined our team as a patient coordinator and brings almost 10 years of experience to our front office. Born in Newfoundland, Canada, she moved to the US with her family when she was 9. Just this year she decided to make the move to Michigan to further her life and career after living in Indiana for almost 20 years. Outside of work she enjoys boating, spending time with her boyfriend and being a fur-mom to her Yorkie and 2 cats.
Lisa F - Dental Assistant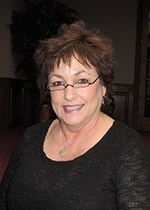 Lisa is a mom, a wife, a daughter, a sister, a dog lover, and an experienced dental and oral surgery assistant. Some of her best qualities are her love of patient care; her cheerful, fun disposition; and her skills in mechanical reasoning and dexterity, as well as her gentle touch. Lisa has a tremendous appreciation and scrutiny for fine dentistry, as well as a great understanding of how the dynamic system of the mouth functions. She says that you definitely want all of the members of our staff on your team when it comes to your oral surgery and personal, comprehensive dental needs.
Marilyn - Dental Assistant
Marilyn is a R.N. assistant with Dr. William Cheslin. She joined him and his former colleagues 32 years ago at their oral and maxillofacial office while working in the office and hospital operating room. Marilyn attended St. Olaf College, MN, Chicago Wesley Memorial Hospital and Northwestern University, receiving both her R.N. and B.S.N degrees. Her experience includes hospital floor nursing followed by teaching in schools of nursing in the Detroit and Chicago areas.
Marilyn's mission is to be a caring, understanding, and informative professional to many patients who often approach their oral surgery needs with anxiety and fear. She genuinely enjoys providing each patient with vision, knowledge, and ways they can comprehensively improve their healing and their health. She says that Lisa Foster has been an exceptional teammate in fulfilling this mission in oral surgery.
Lindsay - Dental Assistant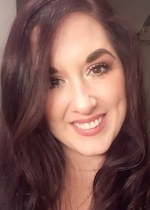 Lindsay has been in dentistry since 2004 and been working at Cranbrook Dental Care since 2016. Lindsay has experience and knowledge in Pediatrics, Periodontics, Oral Surgery,Orthodontics, Prosthodontics, Implant Surgical and General dentistry. She has been married to her husband John since September of 2013. In August of 2016, they welcomed their first daughter Delilah and are expecting another baby girl in March 2019. In her free time Lindsay loves spending time with her family, 2 cats, college football, camping and other outdoor activities.
Claudia - Dental Assistant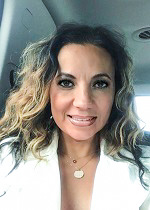 I feel very fortunate to be able to work in the dental field. I've been a dental assistant for over 20 yrs and has worked in general dentistry and specialists. Every day is a new challenge and I love educating our patients about their dental needs as well as making them feel at home in our office. Outside of work I love the outdoors and staying active. I love to spend time with my family and friends, love to cook, read, workout and travel. Cranbrook Dental Care is the place to go for all your dental needs. We are committed to taking care of you! Our patients' health and comfort is our top priority.
Zena - Dental Assistant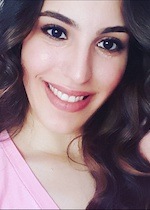 Zena is a dental assistant at our practice and has been in the dental field for over 8 years. Currently, she is finishing her studies at Oakland University. She loves helping people and contributing to society in a positive and fun manner and the dental office is one of many places she can do that. In her spare time, Zena loves to read, travel, spend time with family and cook.
Rita - Dental Assistant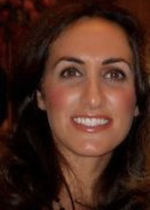 Rita has been a certified dental assistant for over 20 years. She is a mom to two girls, loves to cook, travel and collect art. Rita is very well rounded and has experience in working in the OR with special needs kids, periodontics, oral surgery, crowns, and much more. The experiences she has had has allowed Rita to truly understand the patients she works with and provide the ultimate dental experience making a happy environment for her patients.
Our entire team receives ongoing re-certification in BLS (Basic Life Support), which involves CPR and other emergency training. Dr. Banda is certified in ACLS (Advanced Cardiac Life Support).