Meet Our Bloomfield Hills Team
Cyndy - Office Manager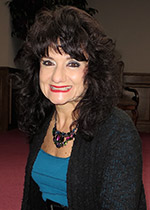 As our business manager, Cyndy brings over 30 years of experience to our practice and has been with Cranbrook Dental Care since 1996. Cyndy loves her job and is proud to be a part of a dental team who treats patients from all over the world. The tears of joy and hugs of appreciation by happy patients bring her great satisfaction.
Cyndy has a BBA degree from Walsh College, as well as an associate's degree in management, marketing, and general business. She has a daughter, who attended Western Michigan University, and she now owns her own successful fitness business. She loves travelling and boating with her daughter and husband. She has two cats and a little dog.
A Wall Street Journal Award winner, Cyndy is a member of the American Association of Dental Office Managers and Delta Mu Delta, an honor society in business administration. She was awarded the practice administrator award of distinction from the AADOM 2016.
Loni - Registered Dental Hygienist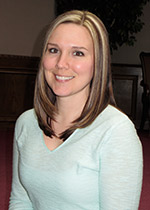 Loni is a compassionate person who enjoys caring for others. She graduated from Oakland Community College in 2013 with a degree in Dental Hygiene. She is also licensed in local anesthetic and nitrous oxide administration. Loni is a member of the American Dental Hygienists' Association and stays current with new developments through continuing education courses. In her spare time, she loves spending time with family, friends, and husband and growing family!
Laurie - Registered Dental Hygienist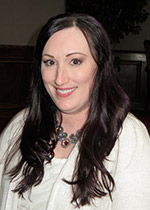 Laurie is happy to have the pleasure of working with Dr Banda's team since 2013. She's been a Registered Dental Hygienist for 12 years, graduating from Oakland Community College in 2003. She lives and grew up in Royal Oak, and enjoys working in the Oakland County area. As a child she had a wonderful dentist who sparked her interest in Dentistry by making everything a fun, positive learning experience, which is always what she strives to bring to my patients. When she is not working, she enjoys spending time with her husband of 8 years, their 2 labs, 5 year old niece, and just being her family.
Claudia - Dental Assistant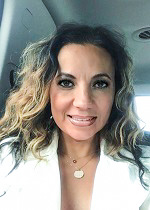 I feel very fortunate to be able to work in the dental field. I've been a dental assistant for over 20 yrs and has worked in general dentistry and specialists. Every day is a new challenge and I love educating our patients about their dental needs as well as making them feel at home in our office. Outside of work I love the outdoors and staying active. I love to spend time with my family and friends, love to cook, read, workout and travel. Cranbrook Dental Care is the place to go for all your dental needs. We are committed to taking care of you! Our patients' health and comfort is our top priority.
Lindsay - Dental Assistant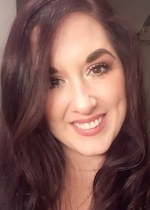 Lindsay has been in dentistry since 2004 and been working at Cranbrook Dental Care since 2016. Lindsay has experience and knowledge in Pediatrics, Periodontics, Oral Surgery,Orthodontics, Prosthodontics, Implant Surgical and General dentistry. She has been married to her husband John since September of 2013. In August of 2016, they welcomed their first daughter Delilah and are expecting another baby girl in March 2019. In her free time Lindsay loves spending time with her family, 2 cats, college football, camping and other outdoor activities.
Maria – Dental Assistant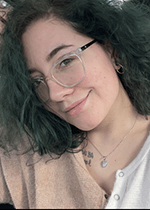 Hello my name"s Maria! I started my dentistry career in high school. I went to a vocational high school and chose dental assisting as my trade and have been working in the field since 2017. I love dentistry and helping people achieve their dream smile while making sure they are completely comfortable and happy. I speak fluent Portuguese, I have a passion for art and in my free time I love to paint and knit. I'm also a huge animal lover with 4 cats and 1 axolotl (a fish) at home who complete me.
Sharee – Dental Assistant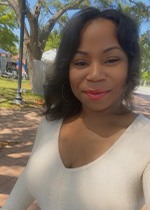 As my first career out of high school, dentistry has become my passion. Originally from Michigan & recently relocated from Florida with 10 years of dental assisting experience; I simply love what I do - no matter the location. I've taken several CE courses to broaden my knowledge in dentistry along the way. In my free time I enjoy hiking, spending time with my two daughters, husband & dog Bruno.
Shaianne - Patient Coordinator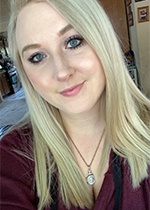 Shaianne is our patient coordinator here at Cranbrook Dental Care. She has had a huge passion for dental ever since she was little. She plans on going to dental school within the next few years to become a dental hygienist. In Shaianne's free time she likes to watch scary movies, be with her friends & family, and watch/play hockey. Shaianne is a mother to her five year old son that loves to get lots of piggy back rides!
Cheryl - Business Staff and Dental Assistant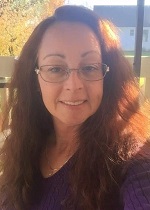 Cheryl started her Dental adventure at 17 years old and has dedicated her whole life to it. She has a deep desire to help people during their dental experiences to achieve better dental health and truly cares about every patient. She has a wide variety of interests that includes all kinds of music, crafts, stars and cars! Old classics to modern muscle! Time stands still for her when she is sitting on Woodward photographing cars or by a bonfire gazing at the stars. Her favorite things are to do are walking through flea markets, garage sales, resale shops and craft shows. In the past, she enjoyed dancing on her roller skates, riding roller coasters, making jewelry and doing craft shows.
LaRaeia - Front Desk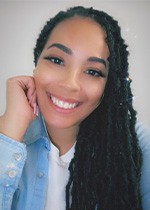 Hello! My name is LaRaeia and I have been in the dental field for over 10 years as a Certified Dental Assistant. My knowledge expounds to all aspects throughout dentistry from dental assisting, patient coordinator and lab technician. I strive to make patients have a fun, comfortable and knowledgeable experience at every visit. Outside of work I enjoy spending time with my family, being outdoors, and traveling the world!