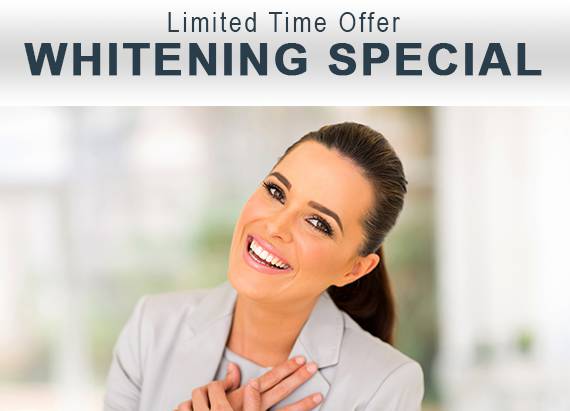 Cranbrook Dental Care:
Ask About FREE Whitening for Life
Do you wish that all your photos were taken in black and white? Do you avoid taking pictures all together? Do you cover your mouth when you smile, laugh, or talk? If you answered yes to any of these questions because you hate your yellowed or dingy enamel color, you're not alone. A recent survey revealed that, when meeting new people, the smile is one of the first things we notice. Additionally, people with whiter teeth reported feeling more confident and happier than their peers with tooth discoloration.
Cranbrook Dental Care can whiten your teeth for the rest of your life at no recurring cost to you, once you pay the initial whitening fee. Patients 18 years of age or older must complete an initial cleaning, gum therapy appointment, dental exam and x-rays to establish themselves in the program. You will receive custom dental trays created to securely fit your teeth along with one tube of whitening gel. Every time you visit our hygienist at the appropriate interval that we determine for your health for your cleaning and check-up you'll receive a new tube of whitening gel, for the rest of your life, at no cost to you as long as you maintain these regular visits.. Call our office to find out more.