TMJ
TMJ Therapy Relieves Your Pain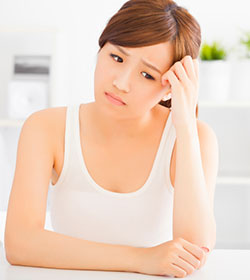 Do you suffer from headaches, neck pain, ringing ears, jaw clicking, or other uncomfortable symptoms? You may be one of the estimated 40-million Americans experiencing TMJ dysfunction. With TMJ disorder, the temporomandibular joints, which join the lower jaw and the skull, become misaligned. This displacement causes strain on your muscles and irritation of the associated nerves.
After a complete assessment, Dr. Banda can recommend non-surgical treatment that will restore harmony to your mouth and alleviate your discomfort. TMJ therapy may include jaw exercises, over-the-counter analgesics, or an oral appliance like an NTI or a bite guard to relax your jaw muscles. Don't endure constant pain any longer.
Take back your life. Call today to schedule a TMJ evaluation with Dr. Banda. We serve patients from Clarkston, Birmingham, Royal Oak, and the surrounding areas in our Bloomfield Hills dental office. For more about TMJ or bite guard appliances, visit our patient library.