Porcelain Veneers Perfecting Bloomfield Hills Smiles
Dr. Banda Creates Dream Smiles with porcelain veneers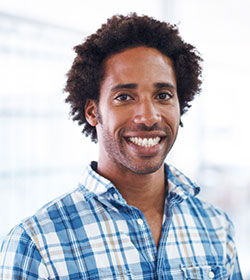 What do runway models and Grammy-winning actors have in common with the average man or woman? Beautiful, uniform smiles, created with natural-looking veneers. When you choose Dr. Banda as your dentist, he will help you join the thousands of people who find greater confidence in social, romantic, and professional situations, thanks to a sensational smile.
Ultra-thin porcelain veneers look stunning and cover a host of problems, including discolored teeth, cracked or chipped enamel, and crooked front teeth. As a benefit, you'll find these veneers highly resistant to staining from dark drinks, like coffee or wine.
If you've watched the popular makeover shows and wished you could have a smile like the ones you see on TV, you can! Call Dr Banda's Bloomfield Hills office today for your free veneers consultation. We create vibrant smiles for patients throughout this area, including Troy, Clarkston, Birmingham, and Royal Oak. For more about veneers, visit our patient library.