Cosmetic Dentist - Bloomfield Hills, MI
Artistic Cosmetic Dentistry Is Just a Call Away!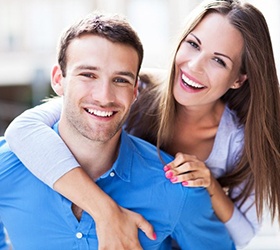 Nothing will raise your confidence level like knowing you look your very best. Thanks to cosmetic dental enhancements, claiming a bold, beautiful smile is easy. Dr. Banda offers the latest techniques so that our patients have a full menu of smile-boosting enhancements. Whether you want to rid your smile of chips and cracks, remove or hide stains with teeth whitening and porcelain veneers, or straighten your smile via clear aligners, Dr. Banda will explain all of your options so that you can make a choice that best suits your lifestyle and your smile goals. Call our office to get started on your smile's makeover!
Porcelain Veneers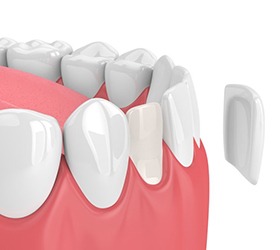 Whether you want to completely transform your smile in as few appointments as possible or you simply need to cover severe stains that won't be removed through teeth whitening, porcelain veneers offer a fantastic solution. They can also cover cracks and chips, all while bringing a uniform, shapely appearance to the teeth in your smile zone. With routine care, they can last well over 10 years and make your smile look truly radiant!
Invisalign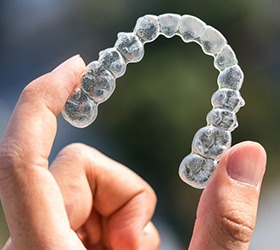 To reposition misaligned teeth, discerning adults and teens prefer Invisalign® clear braces to metal orthodontics. These thin plastic aligners are worn for a set period of time and work to remove gaps, misalignment, and crowding from your smile, all without any metal materials whatsoever. Plus, you can complete treatment in less time overall, maintain your smile's current appearance, and keep the same diet and oral care habits that you've been practicing for years!
Teeth Whitening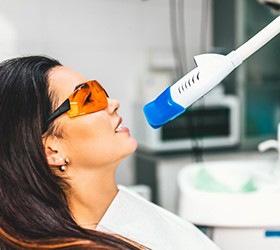 If you want to enhance your natural teeth and take years off your appearance, consider teeth whitening. Zoom! Whitening is one of the most popularly requested services. Through powerful bleaching ingredients and concentrated light, we can easily make your smile several shades whiter and remove even your toughest stains! In many cases, you only need to visit for a single appointment to achieve the shade you're looking for, rather than settle for store-bought solutions.
Smile Makeovers
For a totally new smile, you may want to consider a complete smile makeover, which combines a number of cosmetic procedures for the ultimate smile. For example, you may use a few porcelain veneers to cover heavily stained or chipped teeth, while teeth whitening can be used to remove stains from other teeth. It's the most comprehensive solution to creating the smile of your dreams and our team is more than ready to answer any questions you may have about your care.