Restore Your Smile in Our State-of-the-Art Practice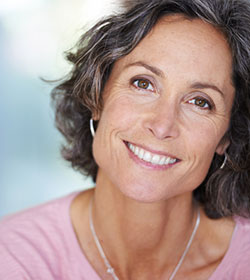 Healthy teeth are priceless assets worth protecting. In our state-of-the-art Bloomfield Hills dental office, Dr. Banda combines knowledge with artistry to repair and rejuvenate smiles. Patients with dark fillings, missing teeth, or tooth pain can find comprehensive solutions for their dental health concerns. Let us transform your smile from broken-down to breathtaking.
Modern advances enable Dr. Banda to create state-of-the-art restorations that will look fabulous and hold up under the pressure of daily living. Composite fillings, porcelain crowns, dentures, and dental implants correct problems and enhance a smile. Root canal therapy can save a tooth and improve oral health. A smile with excessive damage may benefit from full-mouth reconstruction, which utilizes cosmetic dentistry and reconstructive options to revitalize a smile. Look younger, feel better, and smile with dignity after restorative treatment with Dr. Banda.
We offer these restorative solutions:
Enjoy the beauty and strength of a fully functioning smile. Our Bloomfield Hills dental office is conveniently located for residents of Troy, Birmingham, Franklin, and the entire metropolitan Detroit area. Call today to schedule appointment with Dr. Banda for you and your loved ones.