December 15, 2014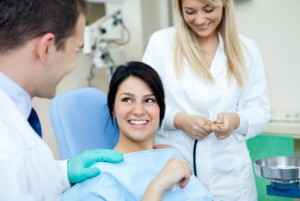 If it's been a long while since you've visited the dentist, you might be apprehensive about making an appointment for a dental checkup. Dr. Banda wants to help you overcome your dental anxiety so that you can get the preventive dental care you need. To help do this, we have outlined what you can expect during your first dental visit at Cranbrook Dental Care. You can make an appointment with Dr. Banda today for your next dental check up. Cranbrook Dental Care helps families stay healthy throughout metro Detroit including, Troy, Bloomfield Hills, Clarkston, Royal Oaks and Birmingham.
Your First Dental Visit May Include:
o    Evaluate your risk of tooth decay, root decay, and gum or bone disease
o   Evaluate your need for tooth restoration or tooth replacement
o   Check your bite and jaw for problems
o   Remove any stains or deposits on your teeth
o   Less radiation
o   High quality images
o   Check for red or white patches or mouth sores
o   Check the tissues in your mouth for lumps or other abnormalities
o   Pocket depth
o   Bleeding points
o   Gum recession
o   Furcation involvement
o    Mobility
o   Check for excessive tooth wear, tooth breakage, tooth sensitivity, jaw joint pain, and joint noises
Your First Dental Visit in Bloomfield Hills, MI
The information gathered during your first dental visit will serve as the basis for the treatment your dentist recommends. Remember that regular dental examinations are essential to maintain good oral health and protect your overall health. Don't delay the dental care you need any longer. Make an appointment with Dr. Banda today for your routine dental checkup. The experienced and compassionate dentists of Cranbrook Dental Care proudly restore smiles throughout metro Detroit including, Troy, Bloomfield Hills, Clarkston, Royal Oaks and Birmingham.
July 2, 2014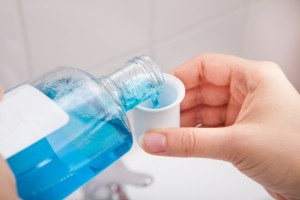 Until your child learns how to brush efficiently, he or she may be more prone to developing cavities. Thankfully, there are preventive services that can help young patients protect their teeth. And at Dr. Banda's office in Bloomfield Hills, we're happy to offer them at regular checkups and dental cleanings.
The specific services we're talking about are dental sealants and fluoride treatments. And in today's post, we want to talk briefly about what each one involves and how it helps.
Dental Sealants
Dental sealants protect the chewing surfaces of teeth, especially where there are deep pits or grooves where bacteria and food particles can hide. Sealants are applied as a liquid and then dried until they form a thin plastic layer directly protecting teeth from food or decay-causing bacteria. The entire process only takes about 10 to 45 minutes, depending on how many teeth we'll be sealing. Once complete, results can last for as long as 10 years.
Fluoride Treatments
Fluoride helps teeth by attracting the minerals that strength tooth enamel. A fluoride treatment at our Bloomfield Hills office requires just one quick rinse. In addition to receiving fluoride treatments from us, make sure that your little one is also brushing with a fluoride toothpaste. What's more, most water supplies in the US contain fluoride. Adding a fluoride mouthwash to your child's regular brushing and flossing routine will also help your little one enjoy good oral health.
Do you have questions about these services, or do you need to schedule an appointment with Dr. Banda? Call us today. We serve patients from Clarkston, Troy, Royal Oak, Birmingham, and the entire metropolitan Detroit area.