July 2, 2014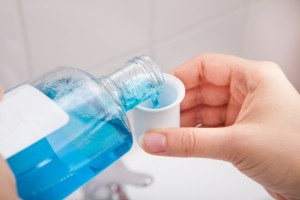 Until your child learns how to brush efficiently, he or she may be more prone to developing cavities. Thankfully, there are preventive services that can help young patients protect their teeth. And at Dr. Banda's office in Bloomfield Hills, we're happy to offer them at regular checkups and dental cleanings.
The specific services we're talking about are dental sealants and fluoride treatments. And in today's post, we want to talk briefly about what each one involves and how it helps.
Dental Sealants
Dental sealants protect the chewing surfaces of teeth, especially where there are deep pits or grooves where bacteria and food particles can hide. Sealants are applied as a liquid and then dried until they form a thin plastic layer directly protecting teeth from food or decay-causing bacteria. The entire process only takes about 10 to 45 minutes, depending on how many teeth we'll be sealing. Once complete, results can last for as long as 10 years.
Fluoride Treatments
Fluoride helps teeth by attracting the minerals that strength tooth enamel. A fluoride treatment at our Bloomfield Hills office requires just one quick rinse. In addition to receiving fluoride treatments from us, make sure that your little one is also brushing with a fluoride toothpaste. What's more, most water supplies in the US contain fluoride. Adding a fluoride mouthwash to your child's regular brushing and flossing routine will also help your little one enjoy good oral health.
Do you have questions about these services, or do you need to schedule an appointment with Dr. Banda? Call us today. We serve patients from Clarkston, Troy, Royal Oak, Birmingham, and the entire metropolitan Detroit area.
No Comments »
No comments yet.
RSS feed for comments on this post.
Leave a comment