November 12, 2012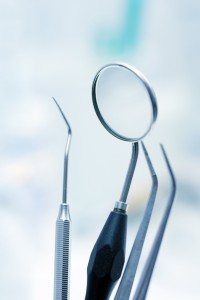 Your smile and your overall wellbeing are closely connected. Just think about the effect a toothache or sore gums can have on your mood. Poor oral health can also make it more difficult to eat certain foods. What's more, when you feel bad about your teeth, your willingness to smile around others suffers. All of which explains why Dr. Banda of Cranbrook Dental Care offers such a wide range of general dentistry services.
Our Bloomfield dental team believes that all of our patients, regardless of age, should come in every six months for a regular checkup and cleaning. Why so often? Because regular visit will help Dr. Banda monitor your smile for changes, like the appearance of decay or the early warning signs of gum disease.
Catching conditions like these early on is important. By catching them early, we can provide treatment before they've reached a developed stage. That means treatment will be more comfortable and less invasive. Our other general dentistry services include:
To learn more about each of these services, click on the links above. And if you have any questions about what we offer, or if you'd like to reserve an appointment, don't hesitate to give us a call. Dr. Banda and his team at Cranbrook Dental Care are proud to serve patients from Bloomfield, Troy, Birmingham, Clarkson, Royal Oak, and the surrounding metropolitan Detroit area.
No Comments »
No comments yet.
RSS feed for comments on this post.
Leave a comment