June 26, 2015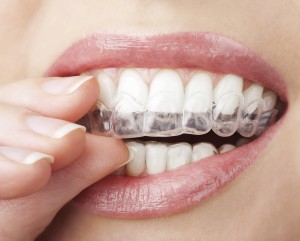 A misaligned smile can be detrimental to your confidence, not to mention your oral health. For those of you who never needed straightening treatment, consider yourself lucky. For the rest of you, we have good news. No longer do you have to endure the pain and longevity of traditional metal braces treatment. Introducing Invisalign – the latest and greatest in orthodontic and cosmetic dentistry treatment. You can straighten your teeth under the cloak of disguise with the system's unique clear aligners. Nobody will ever know you're receiving treatment unless you point it out. That's what makes this treatment so beneficial – you can get great looking teeth invisibly! Our office in Bloomfield Hills, MI offers this specialized treatment.  Cosmetic dentist, Dr. David Banda, can deliver your ideal smile in approximately six to eighteen months using Invisalign. Now that's what we call a quick fix!
Invisalign – Tell Me More!
You want straight teeth for a more attractive smile, but you don't want to sacrifice your image. We understand; especially when it comes to treatment for adults and teens. Nobody wants to walk around with metal inside their mouths. Though traditional braces treatment does deliver results, treatment is lengthier (depending on severity) and sometimes painful. For anyone that has ever worn traditional braces, you know of what we speak.
This is where Invisalign comes in handy. Not only can you get a beautiful smile in roughly six to eighteen months, you will also have some freedom as opposed to metal braces. For example, once braces are placed, they won't be removed until treatment is completed. Of course, this all depends on several factors, but overall they won't be removed. With Invisalign, you can remove them anytime you want. Got an important business meeting you're holding? You can remove them before then replace them afterwards. That's the beauty of Invisalign – it gives you the power. If you want to be able to enjoy all your favorite foods and straighten your teeth with comfortable plastic aligners, Invisalign is the way to go.
Why Invisalign? Misaligned Teeth Can Cause Problems
Not having straight teeth can be a bummer. Patients with misaligned teeth often shy away from smiling or hide their smiles completely. We don't want this happening – your smile is something to be proud of, not embarrassed by. Misaligned teeth can come with a number of consequences:
Stuck Food: When teeth are awkwardly aligned, food gets trapped even further between teeth, therefore making flossing a chore.
Plaque accumulation: Everyday plaque builds up in your mouth, but improperly aligned teeth often increase the likelihood of plaque assembling in the mouth because the teeth arrangement makes teeth more difficult to clean.
Improper Speech: Speech difficulties may transpire when teeth are misaligned. The tongue, lips and teeth must work cohesively in order to speak normally.
Gum disease:  Because of plaque accumulation, it can irritate soft and hard tissues, thus compromising the health of your gums and stability of the teeth within the jaw bone.
Call Our Office and Make an Appointment
If you think Invisalign treatment is right for you, give our office in Bloomfield Hills, MI a call and schedule a consultation with Dr. Banda. He will inspect your mouth and decide if Invisalign treatment is right for you. If you don't live in Bloomfield Hills don't worry! We extend Invisalign service to Troy, Clarkston, Birmingham, Royal Oak and beyond.
January 15, 2015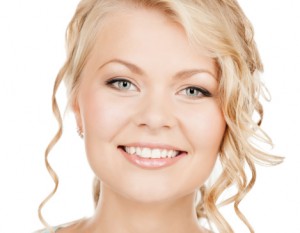 Are you too embarrassed to get the orthodontic treatment you need? Many adults avoid undergoing the orthodontics treatment they need, because they believe such treatments are only for kids and teens. However, there are no age restrictions on a straight and confident smile. You can get the orthodontics treatment you need conveniently, and discretely, with Invisalign clear braces. Invisalign clear braces are made to address the concerns of apprehensive orthodontics patients. With Invisalign, you can straighten your teeth without having to make any changes to your daily routine or busy lifestyle. Best of all, hardly anyone will notice you're wearing braces at all. To explore the Invisalign difference for yourself, make an appointment with Dr. Banda today at Cranbrook Dental Care . Dr. Banda is a trusted metro Detroit dentist, proudly serving families throughout Bloomfield Hills, MI, Troy, Clarkston, Royal Oaks, Birmingham, and the surrounding communities.
How Does Invisalign Work?
Invisalign is compromised of a series of clear plastic aligners (braces) which incrementally reposition your teeth. To get you started with Invisalign, Dr. Banda will take detailed impressions of your teeth and send the information to the Invisalign labs. Invisalign will use this to custom design your aligners, which will be sent to Dr. Banda after a couple of weeks. You will start your treatment with the first set of aligners, exchanging out each set every couple of weeks until your treatment is complete. The number of Invisalign clear aligners you'll need will depend on the severity of your orthodontic problem. Invisalign clear braces are comfortable because, unlike traditional metal braces, they have no brackets or wires to break off in or poke the inside of your mouth.
Why Is Invisalign Different?
No Brackets or Wires
No Painful Adjustments
Conveniently Removable for Eating, Oral Hygiene, or Important Occasions
Comfortable Custom Fit
Short 12 Month Average Treatment Time (for adults)
Nearly Invisible
Reliable Results
Invisalign Appointments in Bloomfield Hills, MI
Don't let another year go by without getting the orthodontic treatment you need. Not only will Invisalign treatment improve your smile and boost your self-confidence, it will also improve your oral hygiene and keep your mouth healthy as you get older. Make your Invisalign consultation appointment with Dr. Banda today. Cranbrook Dental Care restores smiles daily throughout metro Detroit including: Troy, Bloomfield Hills, Clarkston, Royal Oaks and Birmingham.