January 15, 2015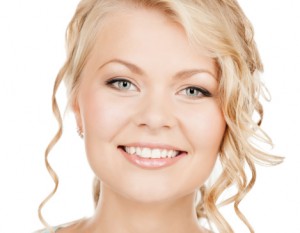 Are you too embarrassed to get the orthodontic treatment you need? Many adults avoid undergoing the orthodontics treatment they need, because they believe such treatments are only for kids and teens. However, there are no age restrictions on a straight and confident smile. You can get the orthodontics treatment you need conveniently, and discretely, with Invisalign clear braces. Invisalign clear braces are made to address the concerns of apprehensive orthodontics patients. With Invisalign, you can straighten your teeth without having to make any changes to your daily routine or busy lifestyle. Best of all, hardly anyone will notice you're wearing braces at all. To explore the Invisalign difference for yourself, make an appointment with Dr. Banda today at Cranbrook Dental Care . Dr. Banda is a trusted metro Detroit dentist, proudly serving families throughout Bloomfield Hills, MI, Troy, Clarkston, Royal Oaks, Birmingham, and the surrounding communities.
How Does Invisalign Work?
Invisalign is compromised of a series of clear plastic aligners (braces) which incrementally reposition your teeth. To get you started with Invisalign, Dr. Banda will take detailed impressions of your teeth and send the information to the Invisalign labs. Invisalign will use this to custom design your aligners, which will be sent to Dr. Banda after a couple of weeks. You will start your treatment with the first set of aligners, exchanging out each set every couple of weeks until your treatment is complete. The number of Invisalign clear aligners you'll need will depend on the severity of your orthodontic problem. Invisalign clear braces are comfortable because, unlike traditional metal braces, they have no brackets or wires to break off in or poke the inside of your mouth.
Why Is Invisalign Different?
No Brackets or Wires
No Painful Adjustments
Conveniently Removable for Eating, Oral Hygiene, or Important Occasions
Comfortable Custom Fit
Short 12 Month Average Treatment Time (for adults)
Nearly Invisible
Reliable Results
Invisalign Appointments in Bloomfield Hills, MI
Don't let another year go by without getting the orthodontic treatment you need. Not only will Invisalign treatment improve your smile and boost your self-confidence, it will also improve your oral hygiene and keep your mouth healthy as you get older. Make your Invisalign consultation appointment with Dr. Banda today. Cranbrook Dental Care restores smiles daily throughout metro Detroit including: Troy, Bloomfield Hills, Clarkston, Royal Oaks and Birmingham.
No Comments »
No comments yet.
RSS feed for comments on this post.
Leave a comment