May 15, 2015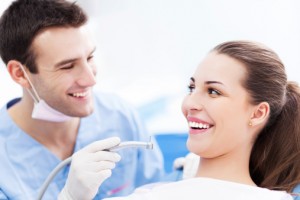 Finding the right family dentist takes homework. Read tips on finding a Bloomfield Hills Family dentist. Prevention, compassion, skill and continuing education for doctor and patient are key.
You are new to the area and need to find the best Bloomfield Hills dentist for your family. It's been years since you've done such a search. What should the best family dentist in the Bloomfield Hills, Michigan area look like?
Of course, it's not really about looks, but family dentists, such as those at Cranbrook Dental Care, do possess certain characteristics and run their practices professionally. As the dental consumer, ask around for a referral from a neighbor or new friend at church or school.
As the American Dental Association suggests, contact the local dental society for qualified professionals in your area. In addition, online consumer rating services give leads on which dentist may be a fit for this personal and important need.
The best Bloomfield Hills family dentist stresses prevention.
Dr. David G. Banda and his associate dentists at Cranbrook Dental Care emphasize preventive dental care. Diligent dental hygiene at home and regular check-ups and cleanings at the office lay the foundation for a healthy, bright and long-lasting set of teeth and gums. Small problems found early won't turn into big issues.
In his exams, Dr. Banda looks at the condition of your whole mouth–checking for decay, gum disease, oral cancer and bite and restoration problems. Modern imaging techniques give him a clear picture of how teeth, jaw and face are working together, and he inquires about the health and well-being of the whole person.
The best Bloomfield Hills dentist is skilled and values education.
Wouldn't you want the most competent person to take care of your family? Dr. Banda and his colleagues are fully accredited dentists who emphasize continuing education. For instance, Dr. Banda has completed the prestigious Misch Implant Program. He is also a member of many professional dental associations.
Whomever you choose, be sure they have a comprehensive website outlining cosmetic, restorative and preventive services, staff credentials, and hours. The website should have a patient education section with links to articles on dental topics.
A family dentist in Bloomfield Hills, MIchigan is patient-centered.
While having perfect sterile and clean techniques, payment plans and a range of available hours are important, the dentist and his staff should center on you:
Are treatment rooms comfortable?
Are you served on time?
Do the hygienist, assistant and doctor take their time and listen to your concerns?
Are questions answered?
If you can answer yes to these questions, you may have found your family dentist.
Cranbrook Dental Care
Dr. Banda and his associates, Drs. Steven Hane, William C. Cheslin and Lisa Kane are dedicated to skilled, preventive dentistry centered on compassionate care for the total patient. From children to senior adults, their comprehensive approach is sure to bring a smile to your face. Call today for an appointment: (248) 647-5434.
No Comments »
No comments yet.
RSS feed for comments on this post.
Leave a comment