December 31, 2013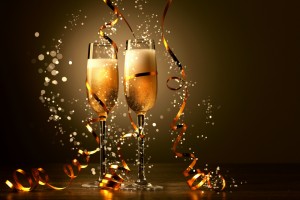 A brand new year is just hours away. If you're like most people, you might already have some goals mapped out for 2014. Maybe you want to eat better, or you want to improve your financial situation.  But what about your smile? Have you considered what kind of goals you might have for it?
Thinking ahead like this can be beneficial, especially if you're on a limited budget or you know you're in for a busy year. Working with Dr. Banda of Cranbrook Dental Care, you'll be able to see the upcoming year with greater clarity. Not only can you make better plans, but you can face the year with a better sense of confidence.
For many patients, the primary goal will be a more attractive smile. This can be achieved with any of our cosmetic dental services, which include:
Porcelain Veneers
Invisalign
Teeth Whitening
Teeth Whitening
Smile Makeovers
For other patients, restorative dental care might be the primary focus. With a selection of services that includes fillings, crowns, root canals and dentures, we're confident we can improve not just the appearance of your smile but it's functionality as well.
Still other patients will want to make regular visits a priority. We recommend that our patients from Bloomfield Hills and beyond come to see Dr. Banda twice a year for a regular exam and dental cleaning. Seeing Dr. Banda at least twice in a 12-month period will allow him to look for common conditions, like tooth decay and gum disease. Treatment for any condition should be administered as soon as possible—a goal that regular care makes possible.
Are you ready to schedule your first 2014 appointment with Dr. Banda? Call us to set up an appointment. We serve patients from Bloomfield Hills, Troy, Clarkston, Royal Oak, Birmingham, and the entire metropolitan Detroit area.
No Comments »
No comments yet.
RSS feed for comments on this post.
Leave a comment