October 22, 2015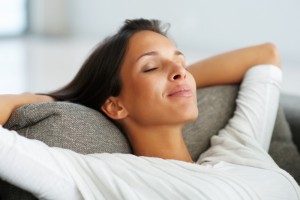 Although there will soon be ghosts and goblins aplenty with Halloween around the corner, for some people there is an even scarier prospect—an appointment with the dentist. Every year, millions of otherwise brave Americans delay or even ignore the dental treatment they need because they are genuinely fearful of seeing the dentist. For some, the reason may be an early childhood memory that is unpleasant. For others, the fear may be based in the sights and sounds in a dentist's office. No matter what keeps you from seeing the dentist as often as you need, Dr. David Banda and his team can calm your nerves with sedation dentistry.

Sedation Dentistry with the Dentist Bloomfield Hills Trusts
When most people think of IV sedation they think of surgery. At Cranbrook Dental Care, however, we use IV sedation to help settle the nerves of anxious patients, so they can receive the dental services they need. As with all of our services, your well-being and safety are our primary concern. With this in mind, Dr. Banda and his staff are certified in Advanced Cardiac Life Support (ACLS). All during the time that you are under IV sedation, we carefully monitor your vital signs. At the end of your procedure when the IV is stopped, you'll rest in our office until you are ready to leave. There's no rush. You will need to have a friend or family member drive you to and from your appointment and keep an eye on you for the remainder of the day.
The level of IV sedation administered with depend on your level of anxiety. The amount of sedation you receive will can leave you feeling very relaxed but aware, or if necessary we deliver sedation that allows you to fall asleep and not even be able to remember what happened during your treatment. Dr. Banda will talk to you before your appointment to determine what level of IV sedation is appropriate for you.
Oral Conscious Sedation and Nitrous Oxide
For oral conscious sedation, Dr. Banda prescribes an anti-anxiety medication that you will take before coming to our Bloomfield Hills dental practice. Once again, you will need someone to drive you to and from our office. You'll arrive feeling calm, and then during your procedure we will enhance that feeling with nitrous oxide, or laughing gas, that you'll breathe in through a nose mask. The combination will keep you relaxed but awake so you can respond to our questions or instructions. Once again, we will closely monitor you vital signs during treatment.
Call Our Office Today
If you would like to learn more about how sedation dentistry at Cranbrook Dental Care in Bloomfield Hills, MI, can help you or a loved one have the dental treatment they need, then schedule a consultation with Dr. Banda or any member of the staff. We also serve patients from Detroit, Southfield, Bloomfield, Oak Park, Farmington Hills, Birmingham and Beverly Hills.
No Comments »
No comments yet.
RSS feed for comments on this post.
Leave a comment