March 28, 2014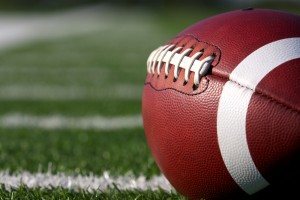 Are you an athlete? Regardless of whether your play a contact sport or you enjoy something more solitary, you can benefit from wearing an athletic mouthguard. It's been estimated that between 13 to 39 percent of all dental injuries have some connection to athletics.
You can prevent sports-related dental injuries by wearing an athletic mouthguard. That's because quality mouthgaurds protect more than just your teeth. They also protect the tongue, lips, face, and jaw, and can even reduce the severity of concussion.
But not all athletic mouthguards are made equal. There are three different types.
Ready-made mouthguards are inexpensive and can be easily found in sporting goods stores. But while they provide some amount of protection, they aren't customized. As a result, they can fit awkwardly and make breathing and speaking difficult.
Mouth-formed mouthguard provide more customized results. Also known as boil-and-bite mouthguards, this type conforms to your smile after being softened in hot water. But some feel that mouth-formed mouthguards have a bad taste. They can also lose their flexibility over time.
The best type of athletic mouthguard is one that's been custom-made just for you. At Dr. Banda's office in Bloomfield Hills, we can take impressions of your teeth and have a mouthguard made from them. With a custom-made mouthguard, you can play with more confidence and without worrying about your smile.
Do you want a custom-made athletic mouthguard? Call Cranbrook Dental Care for an appointment with Dr. Banda. We serve patients from Bloomfield Hills, Clarkston, Troy, Birmingham, Royal Oak, and beyond.
No Comments »
No comments yet.
RSS feed for comments on this post.
Leave a comment