May 24, 2013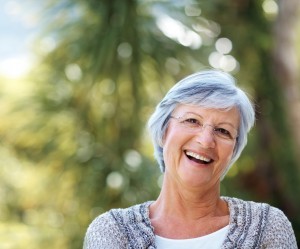 Is your smile full and healthy, or do you have missing teeth that are keeping you from a lifetime of confidence and good function. At Cranbrook Dental Care in Bloomfield Hills, Dr. Banda offers long-term teeth replacement with dental implants, one of the most effective restorative services available today.
Conventional bridges and dentures can restore some amount of functionality, but they don't mimic nature's design. Dental implants do. They have a crown on top to replace your missing tooth, with a prosthetic root (also called an implant post) on the bottom that bonds with the jaw. With this structure, dental implants make it possible to restore the kind of strong, stable smile you once had.
Restoring a smile with dental implants is a two-phase process. In the first phase, Dr. Banda will place your implant(s) himself, using his more than 20 years of experience to guide him. Then, when your implant(s) has been placed, you'll be given some time to heal. During this period, the implant(s), which is made from biocompatible titanium, will begin to fuse with the bone in your jaw. This is what creates the foundation for your new crown, bridge, partial, or full denture.
The second phase of your implant procedure is all about completing the work. Your custom-made restoration will be attached, completing your procedure. To have your new restoration attached, you'll simply return to Dr. Banda's Bloomfield Hills office. Then, with your smile fully restored, you can enjoy the good health and functionality you deserve.
But are dental implants the best long-term solution for you? Let Dr. Banda talk to you about your options. Call Cranbrook Dental Care today to reserve your consultation appointment. During your visit, Dr. Banda will talk to you about all your options and can answer any questions you might have.
Do you want to find a long-term tooth replacement option that works for you? We can help. Our Bloomfield Hills dental office serves Troy, Birmingham, Clarkston, Royal Oak, and the entire metropolitan Detroit area.
No Comments »
No comments yet.
RSS feed for comments on this post.
Leave a comment