April 25, 2013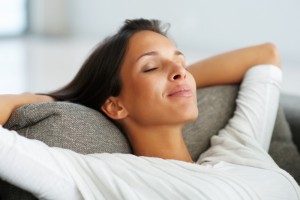 What, you might wonder, is the greatest benefit of a service like sedation dentistry? That it lets you get the important dental care you need without feeling any of the anxiety you commonly feel. Every year, many patients avoid care because of legitimate feelings of anxiety.  Sometimes that anxiety is rooted in past experience and sometimes it has to do with other conditions, like a neuromuscular condition. Whatever your particular reason might be, Dr. David Banda of Cranbrook Dental Care can help with IV sedation and oral conscious sedation.
How Does Sedation Dentistry Work?
Oral conscious and IV sedation are two of the most common and effective sedation dentistry options used by patients. What's more, they work with a wide variety of anxiety levels, from mild all the way up to severe. After talking with you about the anxiety you typically feel at his Bloomfield Hills office, Dr. Banda will recommend a way forward.
Oral conscious sedation uses a commonly prescribed medication to help patients erase feelings of fear. IV sedation is administered through a tube and is often best for oral surgery or for time-consuming procedures, allowing you to get more work done in fewer visits. But regardless of which option you choose, you'll need a friend or family member with you to drive you home afterwards. By the next day you'll be ready to return to your normal activities.
Have you put off care because of anxiety? Call Cranbrook Dental Care to reserve a consultation appointment. During an appointment with our Bloomfield Hills team, we can talk to you about sedation dentistry and your treatment options and devise a plan that helps you meet your needs. We serve patients from Bloomfield, Bloomfield Hills, Troy, Birmingham, and all surrounding areas.
No Comments »
No comments yet.
RSS feed for comments on this post.
Leave a comment