August 16, 2023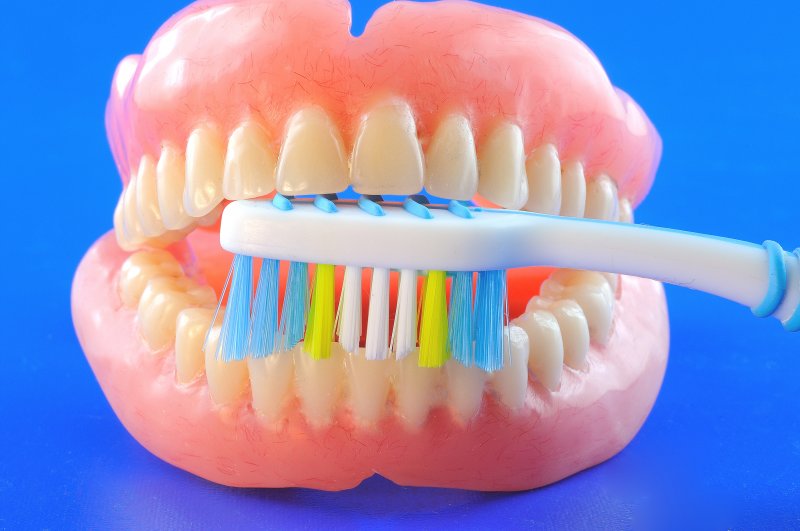 Are you grappling with the challenges of extended tooth loss and contemplating whether dentures are the right solution to restore your missing teeth? If so, you may be eager to determine whether dentures are still a suitable solution for you. Dentures have long proven their reliability and popularity in replacing missing teeth, offering functional and aesthetic benefits to countless patients. Keep reading as we delve into the suitability of dentures, empowering you to make an informed decision about what's best for your dental health.
The Problem with Missing Teeth
One major concern associated with tooth loss is a process known as bone resorption. During this process, the body recognizes a lack of stimulation in the jawbone and begins to reabsorb the bone tissue. Normally, activities like biting and chewing provide vital stimulation to the jawbone, keeping it strong and capable of supporting teeth.
Nevertheless, in the absence of teeth, the parts of the jawbone that would usually receive such stimulation gradually undergo a detrimental process known as bone resorption. This can result in facial structure weakening, a heightened vulnerability to additional tooth loss, and various other unfavorable complications. Therefore, an optimal approach to tooth restoration should encompass not only the replacement of missing teeth but also measures to combat bone resorption.
How Dentures Function
Fortunately, bone resorption doesn't disqualify patients from considering dentures; in fact, these restorations can help slow down this process. There's a variety of denture options available, each tailored to specific needs.
Partial dentures prove to be a superb option for those who have a limited number of missing teeth, skillfully closing the gaps. On the other hand, full dentures are individually crafted for patients who have lost all their teeth, whether in the upper, lower, or both dental arches.
Comments Off

on Can I Get Dentures If I've Been Without Teeth for a While?
No Comments
No comments yet.
RSS feed for comments on this post.
Sorry, the comment form is closed at this time.