July 23, 2022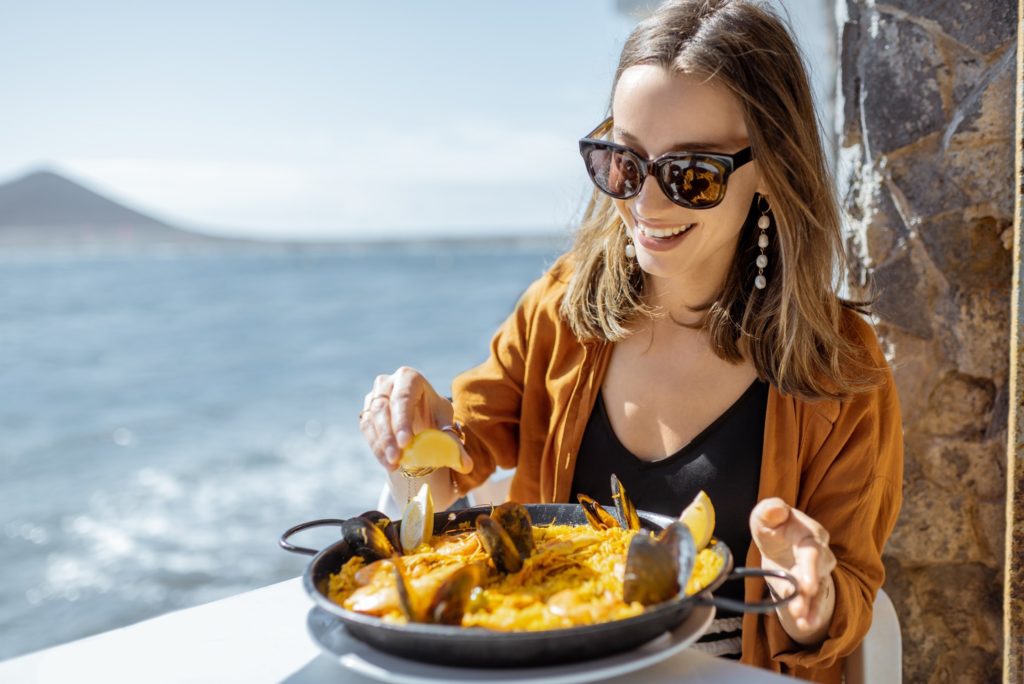 Invisalign gives you more than one reason to smile. Sure, the clear aligners are usually quicker than traditional braces and are considerably more discreet, but those aren't the only reasons that more than 12 million people have chosen to pursue their smile goals with Invisalign. To learn four noteworthy benefits of opting for clear aligner treatment, read on!
Freedom to Eat
Pretzels, tortilla chips, and popcorn are just a few foods that you can't eat with traditional braces. Don't worry – the same doesn't apply to Invisalign. Since the clear aligners are completely removable, you can enjoy all of your favorite foods throughout your orthodontic treatment. Just be sure to fill your plate with nutrient-dense, vitamin-rich foods as well, like complex carbs, cooked vegetables, fresh fruit, and lean protein.
Freedom from Discomfort
Traditional braces are certainly effective, but they can also be uncomfortable. Fortunately, Invisalign doesn't use metal brackets and wires to straighten your teeth! Instead, each aligner is crafted from smooth plastic and custom-made just for you. So, the journey to your dream smile is significantly more comfortable. Note: if you do experience any soreness, it will be short-lived. To combat it, try placing a cold compress against the outside of your cheek or taking an over-the-counter pain reliever.
Freedom to Travel
Since you don't have to come in for adjustments every month, you'll have fewer check-in appointments. As a result, your schedule won't be bogged down with trips to your dentist's office! Whether you want to travel abroad or plan a relaxing staycation, your Invisalign treatment won't get in your way.
Freedom to Smile
Of course, one of the most well-known freedoms of Invisalign is the freedom to smile. While traditional braces utilize metal brackets and wires that make smiling confidently difficult at times, Invisalign's clear aligners are so discreet that even your loved ones may have a hard time telling when you're wearing them. So, you can smile, take pictures, and go about your life without any worry!
There's a reason more than 12 million patients have trusted their smiles to Invisalign: the clear aligners straighten your teeth without the hassle! If you want to learn more about the benefits of clear aligner treatment, then get in touch with your dental team.
About the Practice
At Cranbrook Dental Care, our team is here to help with everything from periodontal disease and root canals to sedation dentistry and Invisalign. Dr. David G. Banda and Dr. William D. Cheslin are both highly trained, experienced, and passionate dentists, so you can have peace of mind knowing your smile is in the absolute best of hands. If you want to learn more about the benefits of Invisalign or have a question about clear aligner treatment, don't hesitate to visit our website or call (248) 647-5434.
Comments Off

on 4 Freedoms You Can Enjoy with Invisalign
No Comments
No comments yet.
RSS feed for comments on this post.
Sorry, the comment form is closed at this time.