June 4, 2022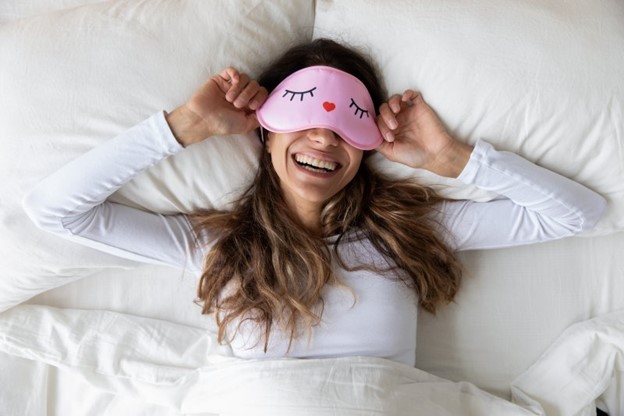 What's on your to-do list this summer? Are you planning to hit the road for a family vacation? Maybe you'd rather spend your days relaxing by the poolside? What about catching up on much-needed sleep? Every night, millions of people miss out on countless hours of precious sleep because of sleep apnea. But this condition isn't the only culprit behind sleep disruption; there are many other factors that can influence and interrupt your sleep during the summertime! Keep reading to learn more about these factors along with some ways you can easily get back to bed this season.
What Can Affect the Quality of My Sleep During the Summer?
Summer is meant to be enjoyed and filled with plenty of rest and relaxation; if you aren't getting enough sleep, you won't get the most out of your summer! There are many possible causes for sleep disruption during the summer besides sleep apnea, including:
Warmer temperatures (indoors and outdoors).
Seasonal allergies.
Longer days/more daylight.
Summer vacation plans that disrupt your sleep schedule.
Tips For Better Summertime Sleep
Even though you might be tempted to stay out late, you should prioritize getting enough sleep every night during the summertime. Denying yourself the rest you need can lead to serious health problems including fatigue, stress, hypertension, heart disease, and more. Consider the following to ensure a better night's sleep:
Stay cool – Heat and humidity can make falling asleep difficult, and some places get pretty darn hot during the summertime, even at night! If you don't have air conditioning in your bedroom, it's important to keep air circulating throughout the room. Also try to limit how much sunlight enters the room throughout the day, as that can also make things feel noticeably warmer.
Sleep on breathable materials – Consider bedding options that are made of natural fibers, as they'll feel much cooler to you as you sleep. Put away the heavy winter quilt for now! Sometimes it also helps to sleep with your feet outside of the covers.
Establish a bedtime routine – You should try to go to bed around the same time each night and do your best to limit the number of distractions that occur around this time.
Avoid late-night snacking, drinking, and smoking – Everything that you consume during the day can influence your sleep that evening, meaning that alcohol, cigarettes, and even food can impact your ability to fall asleep.
Seek sleep apnea treatment – If you're able to receive a sleep test (from a sleep specialist) and seek treatment for your sleep apnea, this can ensure that your body is able to effectively enter deep sleep cycles and experience high-quality rest.
It's difficult to enjoy all the fun things that summer has to offer if you're feeling sleepy and groggy all the time! Follow these tips to ensure that you're getting enough sleep this summer.
About the Author
Dr. David G. Banda proudly serves patients and families in the Bloomfield Hills area! Dr. Banda completed his DDS at the University of Michigan and is a member of several professional organizations including the American Dental Association, the Michigan Dental Association, the Academy of General Dentistry, and many others. His practice is pleased to offer many available services including sleep apnea treatment. If you have any questions for Dr. Banda or would like to schedule a visit, feel free to contact him online or by phone: (248) 647-5434.
Comments Off

on Tips for Sleeping Better During the Summer
No Comments
No comments yet.
RSS feed for comments on this post.
Sorry, the comment form is closed at this time.