April 6, 2022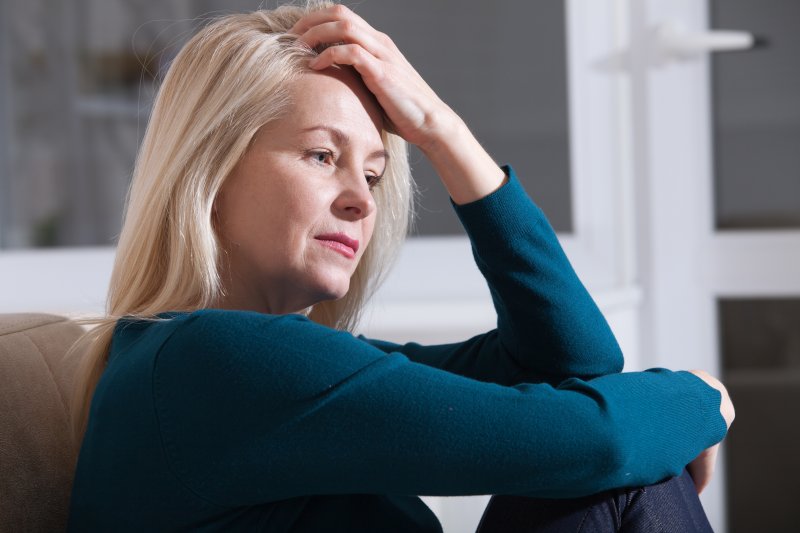 Most people probably don't give too much thought to how the state of their oral health affects other areas of their lives. Yes, we've all heard of the importance of regular brushing and flossing to prevent cavities and gum disease. But what if the prevention of periodontal disease (another term for gum disease) was related directly to a person's mental health? A new study released by the University of Birmingham has made a fascinating discovery about this surprising link.
So How Did the Study Work?
Researchers from the University of Birmingham examined the medical records of over 64,000 patients with a history of periodontal disease. Out of these individuals, a little more than 60,000 had gingivitis and around 3,000 had periodontitis. These records were then compared to people with no history of gum disease.
The study went on to examine all patient records to track how often instances of cardiovascular disease, cardiometabolic disorders, autoimmune conditions, and mental health illnesses occurred after a period of around three years.
What Were the Findings?
The researchers found that patients with gum disease history were more likely to develop one of these conditions than those without it. More specifically, the risk of a mental health diagnosis (depression, anxiety, etc.) was 37% higher and autoimmune disorders were 33% more prominent.
Similarly, instances of cardiovascular disease increased by 18% and cardiometabolic disorders increased by 7%.
Co-first Author and Dr. Joht Singh Chandan said of the findings, "When oral ill-health progresses, it can lead to a substantially reduced quality of life… As periodontal diseases are very common, an increased risk of other chronic diseases may represent a substantial public health burden."
How Do I Reduce My Risk of Gum Disease?
Good oral hygiene is the key to reducing your risk of gum disease. There are several actionable steps you can take to lower your likelihood of developing the condition:
Brush and floss daily to remove bacteria
Visit the dentist regularly, at least twice a year
Avoid smoking and tobacco use
Remember, what happens in your mouth affects more than just your smile, so make sure your oral hygiene is in good shape!
About Cranbrook Dental Care
The team of dentists at Cranbrook Dental Care are passionate about patient experience and continuing education to stay up-to-date on the latest technologies and techniques. Invested in oral health, they hold memberships with numerous esteemed organizations, including the American Dental Association, the Academy of General Dentistry, the Michigan Dental Association, and the Chicago Dental Society. If you have any questions about preventing gum disease, visit their website or give them a call at (248)647-5434.
Comments Off

on Gum Disease and Mental Health: What You Need to Know About Your Risk
No Comments
No comments yet.
RSS feed for comments on this post.
Sorry, the comment form is closed at this time.