March 23, 2022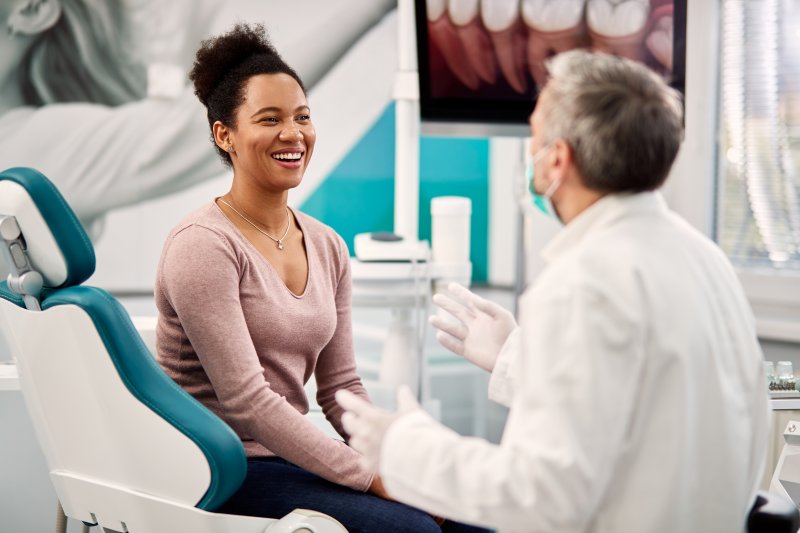 You may think that dentistry is a fairly new profession, but the first dentist in recorded history was an Egyptian man named Hesy Ra who was active around 2600 BCE. Though dentistry has grown and evolved a lot since then, it was eventually decided to celebrate oral health professionals with National Dentist's Day. Every March 6th, this day is dedicated to showing dentists how much we appreciate everything they do. Though it may not be a traditional holiday like Thanksgiving or Christmas, that doesn't mean there aren't plenty of reasons to celebrate. Read on to learn about five ways that you can show your dentist how much you appreciate them.
#1: Take Good Care of Your Smile
Brushing your teeth twice per day and flossing before you go to bed is a great way to keep oral health issues like cavities and gum disease at bay. It will also show your dentist that you take your oral health seriously and want to do what you can to maintain a beautiful smile.
#2: Visit your dentist
Every six months, visit your dentist for a checkup and cleaning. These visits will allow you to have your teeth deep cleaned to remove plaque and tartar. Your dentist will also do a thorough examination of your mouth. This will let them determine if there are any signs of oral health issues that need treatment. By keeping up with your dental appointments, your dentist will know that you care about keeping your teeth healthy and bright.
#3: Give them a shoutout
During your next visit with your dentist, consider taking a selfie with them to post on social media. Include a caption about how much you appreciate what they do and tag their practice in it. This will be a sweet surprise when they check their phone later and will also give them visibility to your followers.
#4: Refer friends and family
While posting about the amazing work your dentist does on social media may get more people to check them out, so will referring their practice to friends and family. They will know that you love the service you receive during their visits, and you'll be doing them a favor, too.
#5: Show off your smile
Whether you've undergone preventive, cosmetic, restorative, or emergency dental treatments, your dentist and their team have worked hard to give you your beautiful smile. By regularly flashing a smile, you'll also be showing how much you appreciate what they do.
National Dentist's Day only comes once a year, but that doesn't mean you have to wait until then to celebrate your dentist and their team. Whether you decide to use one of the above ideas or to thank your dentist in person, you'll surely have them beaming from ear to ear!
About the Practice
Dr. Banda, Dr. Cheslin, Dr. Kane, and Dr. Girgis lead a highly compassionate team of Bloomfield Hills oral health professionals at Cranbrook Dental Care who take pride in offering exceptional services you'll love. Their wide range of dental treatments can prevent oral health issues from developing, reconstruct damaged pearly whites, or give your teeth a new and improved look. Regardless of what kind of care you need, it's sure to be exceptional! For more information on their services or to schedule an appointment, visit Cranbrook Dental Care's website or call their office at (248) 647-5434.
Comments Off

on How and Why to Celebrate National Dentist's Day
No Comments
No comments yet.
RSS feed for comments on this post.
Sorry, the comment form is closed at this time.