July 25, 2021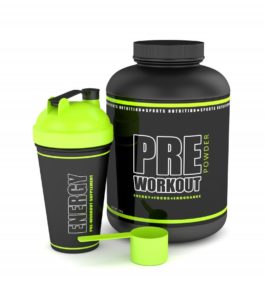 The funny thing about many online trends is that they're often just recycled old habits. For years, bodybuilders have been taking a scoop of pre-workout powder and other supplements (what has now been coined as "dry scooping") followed with a sip of water to help with digestion. With social media, this has become popularized; thus, the habit has spread like a wildfire. Is dry scooping bad for your teeth? Continue reading to find out and get some preventive tips.
The Problem with Dry Scooping
Especially when it comes to pre-workout powders, dry scooping can be quite detrimental to your teeth. These products generally contain loads of undiluted citric acid (for flavoring), which can lead to enamel damage. This is serious because, once lost, enamel doesn't regenerate.
It must be mentioned that dry scooping your pre-workout powder, instead of diluting it in water, doesn't provide any physical advantage. It only saves you a couple of minutes by allowing you to avoid pre-mixing it.
If You Choose to Dry Scoop, Do This
If you still intend to use the dry scooping method, try your best to avoid any direct contact with your teeth. Here are some simple guidelines to follow:
Take a sip of water and hold it in the back of your throat.
Ingest a scoop of pre-workout powder with your head tilted back so that it can bypass your teeth.
Swallow and chase with more water.
Oral Hygiene Tips to Keep in Mind
In keeping with many of the online fitness trends, you may be engaging in other habits that could further jeopardize your oral health, like eating multiple meals and drinking sports drinks to replenish your electrolytes after a workout. If that's the case, it's of the utmost importance to place a high priority on your dental hygiene.
As a general rule, you should be brushing and flossing at least two times a day. However, it's best to allow around 30 minutes to pass after eating a meal or consuming a pre- or post-workout drink to prevent damaging the enamel on your teeth.
It's also a good idea to maintain regular visits with your dentist for cleanings and checkups, and to keep him or her in the loop about your lifestyle habits, such as dry scooping. Therefore, he or she can be on the lookout for any changes that may be occurring as a result.
The good news is that you don't have to compromise your oral health to be physically fit. With proper planning, you can easily enjoy total wellness!
About the Author
Dr. David G. Banda earned his dental degree from the University of Michigan. He has since gone on to complete hundreds of hours of continuing education courses. Additionally, Dr. Banda maintains professional membership with several organizations, including the Academy of General Dentistry, Chicago Dental Society, Michigan Dental Association and others. He promotes excellent oral health, with an emphasis on prevention, at Cranbrook Dental Care, and he can be reached for more information or to schedule a visit through his website.

Comments Off

on Dry Scooping Pre-Workout Powder – A Danger to Your Teeth?
No Comments
No comments yet.
RSS feed for comments on this post.
Sorry, the comment form is closed at this time.