June 22, 2017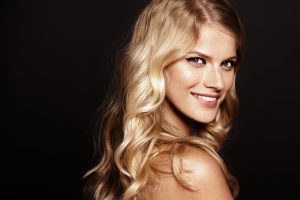 In today's tumultuous world, there may not be a lot that the majority of Americans can agree on, but there's one thing that remains true for the greater part of the population: your smile is your most important physical feature. It's a fact – those with a great looking grin have an easier time meeting (and keeping) Mr. or Miss Right, and people with radiant pearly whites frequently succeed in business more than their counterparts with sub-par teeth. In this post, learn the reasons why you should invest in your smile with cosmetic dentistry from the team at Cranbrook Dental Care, your respected dentist in Bloomfield Hills.
Why Is Cosmetic Dentistry Important?
Dr. David Banda, Dr. William Cheslin, and Dr. Lisa Cane make up the expert team at Cranbrook Dental Care and like to educate their patients on the misconceptions around cosmetic dentistry. While it's true that make your smile look better is definitely a benefit of this process, having an aesthetic upgrade can positively impact the health of your teeth and gums. For example:
Perfectly straight teeth are easier to clean, which prevents tooth decay, cavities, oral infections, and gum disease.
Porcelain veneers can lengthen teeth and ensure they make proper contact with their opposing partners, making chewing and speaking easier.
Smile makeovers remove mercury dental work, lessening the chances for toxic exposure to this metal.
Having a brilliant set of pearly whites can lessen anxiety and reduce stress, impacting your mental health in a good way.
When your teeth look great, you're more likely to take excellent care of them. Addressing your oral health imperfections can cause an upward positive spiral of taking care of your teeth so they look great, and having teeth that sparkle your whole life long.
What Cosmetic Services Could Benefit Me?
As your premier cosmetic dentist in Bloomfield Hills, we offer the services below to give you the smile of your dreams:
Porcelain Veneers – Veneers are thin, yet durable shells of porcelain will be permanently bonded to the front side of your teeth. They're an excellent treatment to address stains, chips, cracks, gaps, and alignment issues – all with one procedure.
Invisalign – With removable, clear Invisalign aligners, we can address misaligned teeth and bite problems without calling more attention to the issues. They comfortably move your teeth into proper position in an average treatment time of 6-18 months.
ZOOM! Teeth Whitening – In less than an hour, our in-office treatments using ZOOM! technology can lighten your teeth by up to 10 shades and give you results that can last anywhere from 3 years to a decade! Since it's so quick, this is the perfect treatment to tack onto the end of a routine dental visit with our team.
Smile Makeovers – A smile makeover combines several different techniques to give you your perfect grin. By using veneers, bonding and contouring, tooth-colored fillings and crowns, we can help you achieve a smile you can be proud of – and one that's perfectly healthy, too.
So – what are you waiting for? Now that you know why cosmetic dentistry is so important, and what it can do for you, schedule your appointment with Cranbrook Dental Care today!
Comments Off

on Invest In Your Ideal Smile With Your Dentist In Bloomfield Hills
No Comments
No comments yet.
RSS feed for comments on this post.
Sorry, the comment form is closed at this time.