March 30, 2016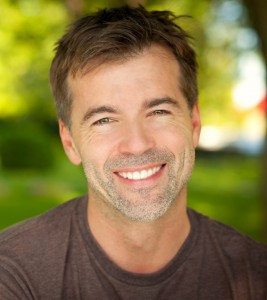 Missing one or more of your teeth takes its toll in many ways. Your confidence suffers because you feel embarrassed about talking and smiling in front of others, while your nutrition suffers because you can no longer properly chew your food. You may have heard that dental implants are the best option for replacing a missing tooth, but the big question is can you tell the difference between a dental implant and your natural tooth? Your cosmetic dentist in Bloomfield Hills has the answer for you!
What is a Dental Implant?
A dental implant is the best replacement for your tooth because it replaces both your tooth and your root. This protects the integrity of your jawbone, which can begin to deteriorate without a root in place. Your root is replaced by a titanium post, which naturally integrates with your bone.
Your new tooth is a high quality porcelain crown that your dentist will custom design to match your existing teeth and naturally complement your smile. So the answer is, no! No one will ever be able to tell that you have a dental implant rather than your natural tooth.
Implants are also the most reliable treatment for tooth replacement, boasting a 95% success rate. They are made from high quality, durable, and long lasting materials. With excellent home care and regular check ups with your dentist, your dental implant can potentially last a lifetime.
Am I a Candidate for Dental Implants?
In order to be successful, implants do require that the patient be in general good health and have enough healthy bone structure to support the implant. Smoking can also hinder the success of dental implants. If you're looking for dental implants in Bloomfield Hills, the best place to start is by scheduling an evaluation with Dr. David Banda.
Dr. Banda has over 25 years of experience in placing and restoring dental implants so you can rest assured that you'll be receiving a restoration that you can rely on and be proud of! Because Dr. Banda can complete the surgical portion of your implant, there's no need for you to go anywhere else for your treatment. You'll be able to complete your implant from start to finish in the comfort of our office, surrounded by a team that you already know and trust, and the result will be a beautiful smile that you'll be proud to share! Contact our office to learn more about dental implants and how we can help restore your smile and your confidence.
Comments Off

on Can You Tell a Dental Implant From a Real Tooth?
No Comments
No comments yet.
RSS feed for comments on this post.
Sorry, the comment form is closed at this time.