November 3, 2015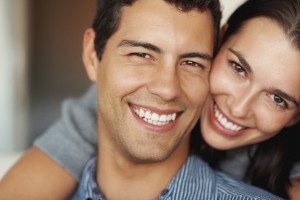 At Cranbrook Dental Care, Dr. David Banda answers questions about Bloomfield Hills dental implants so patients make good decisions about their smiles.
No dental service attracts more attention than the modern dental implant. Replacing a tooth from root to crown, the dental implant provided by Bloomfield Hills dentist, Dr. David Banda, restores full smile aesthetics and function to individuals missing one or more teeth.
People come to Cranbrook Dental Care tired of smile gaps, ill-fitting dentures and hard to clean bridge work. Implants offer one-time replacements that last for decades. Patient questions abound; so Dr. Banda and his expert associate dentists offer answers to some FAQS.
Frequently asked questions
What exactly is a dental implant? A Bloomfield dental implant is made up of a titanium screw placed into the patient's jaw during an in-office surgical procedure. After some weeks of healing, the Bloomfield dentist attaches a metal abutment or post and a custom-fabricated porcelain crown. Implants also support fixed bridgework and full fixed or removable dentures.
Why should I bother to replace a missing tooth? Tooth extraction causes unattractive smile gaps, difficulties with speech and chewing and jaw bone recession. Without the "exercise" that chewing confers on the bone, it is naturally resorbed into the body, leaving a weakened jaw and compromised facial appearance.
Does an implant help the jaw bone? The titanium metal in the implant device bonds to the jaw bone through an amazing process called osseointegration. The implant actually strengthens the size and density of the jaw. While not everyone has sufficient bone to support an implant, many adults and older teens do, especially if they proceed with the surgery soon after tooth extraction. Also, Dr. Banda and his team often augment bone with donor tissue and other materials so weak bone may accept an implant.
How successful are implants? Many experts place dental implant success rate at well over 90 percent. Additionally, with proper care, implants stay in place for decades.
Do dental implants require special care? Dr. Banda recommends implant patients brush their implants, along with their natural teeth, twice a day using a quality toothpaste and a soft brush. They should floss daily to avoid a serious infection called peri-implantitis which is similar to gum disease. If peri-implantitis progresses, it threatens the jaw bone and stability of the implant.
How do I know if I am a candidate? Most people in good general and oral health make excellent candidates for dental implants.  Smoking, however, threatens implants. Most dentists recommend quitting, of course. Short of that, smokers must abstain from tobacco for several days before and after implant procedures. The team at Cranbrook Dental Care perform thorough oral exams and state of the art x-rays and other imaging to decide if implants will work for a particular patient.
Does it hurt? The Bloomfield dentist controls the minor discomfort with local anesthesia to numb the area to receive the implant. Afterwards, most patients take over the counter ibuprofen or acetaminophen for a few days to relieve pain.
Bring your questions to the office
Stop wondering. Dr. Banda invites you to contact Cranbrook Dental Care to set a consultation appointment. He will examine your teeth and gums, discuss your option and make recommendations. Call today!
Comments Off

on Questions about Bloomfield Hills dental implants
No Comments
No comments yet.
RSS feed for comments on this post.
Sorry, the comment form is closed at this time.