August 29, 2013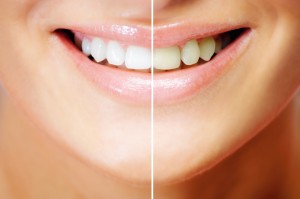 A whiter smile can change the way you feel about yourself and the way others perceive you. That's why teeth whitening is among the most sought-after cosmetic dentistry services today. With the brighter smile that teeth whitening can provide, patients could see changes in their self-esteem, as well as in their social, romantic, and business relationships.
Two Effective Teeth Whitening Options
At Cranbrook Dental Care in Bloomfield Hills, Dr. Banda offers two popular teeth whitening methods. One is known as in-office teeth whitening, and it's the faster of the two. With in-office teeth whitening, patients can achieve a dramatically whiter smile after just one appointment with our Bloomfield Hills dental team. How much whiter? In some cases as much as 6 to 10 shades.
But as effective as in-office teeth whitening is, it's not for everyone. In particular, patients who struggle with teeth sensitivity may want to seek out an alternative. That's why Dr. Banda also offers at-home teeth whitening. This approach takes longer—anywhere from one to two weeks—but yields results that look just as dazzling as what in-office whitening can achieve.
Are You Ready for a More Dazzling Smile?
Do you want to learn more about teeth whitening with Dr. Banda? Call Cranbrook Dental Care today to reserve an appointment with us. We're happy to provide excellent cosmetic care to patients from Bloomfield, Bloomfield Hills, Royal Oak, Clarkston, Troy, Birmingham, and all surrounding areas.
No Comments »
No comments yet.
RSS feed for comments on this post.
Leave a comment