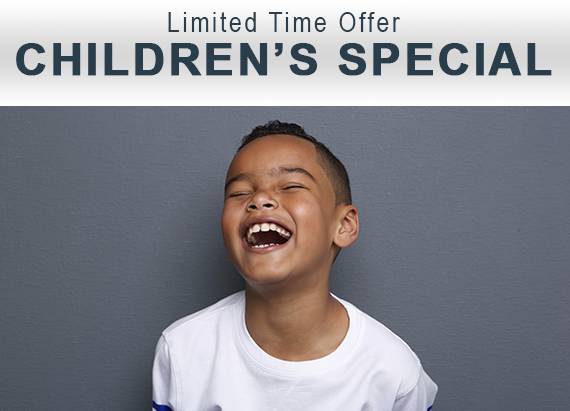 Cranbrook Dental Care:
$99 Children's Exam & Cleaning
It's no secret that kids need special treatment, and at Cranbrook Dental Care, we want to make sure they get all the extra attention and care they need to lay the foundation for a lifetime of excellent oral health. Your child will receive a thorough, tooth-by-tooth examination, screening for indicators of necessary orthodontic treatment, and signs of other dental concerns.
As you probably noticed if you ever let your children help clean up around the house, they don't always do the best job. Their teeth are no different. They try their best, but regular six month cleanings with one of our skilled hygienists are essential to maintain your child's oral health. Our hygienists will clean your child's teeth, recommend and demonstrate at-home dental hygiene methods, and discuss additional dental sealants or fluoride treatments that may be necessary to protect your child's teeth from decay.
Finally, you'll sit down with Dr. David George Banda to discuss your child's oral health future, and establish a treatment plan for any current issues. Dr. Banda will make treatment recommendations, and answer any questions you might have regarding your child's growing smile. Call to schedule your child's checkup and cleaning today.